Loyalty program
Dear buyer!
From April 10, 2023, LIMONAD offers you a unique loyalty program.
The main purpose of the loyalty program
LIMONAD
To provide our regular customers with the opportunity to make profitable purchases with a personal discount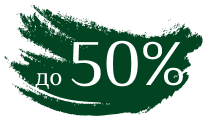 To activate the loyalty program
LIMONAD
Make a purchase from your personal account for an amount not less than 250 UAH.
The loyalty program is automatically activated within a day after making purchases.
How to use the loyalty program
LIMONAD
You can see your personal discount when you enter your personal account.
The system of discounts is cumulative - all subsequent orders will be summed up.
In order for your orders to be taken into account by the loyalty program, you must make purchases from your personal account.
Cumulative system of personal discounts
LIMONAD
| | |
| --- | --- |
| Amount of purchases | Discount amount |
| of 250 UAH | of 3% до 10% |
| of 8 000 UAH | of 5% до 19% |
| от 50 000 UAH | Personal discount for VIPclient. To get a discount, contact our manager +380671985040 Alexander |
Discount* does not apply to promotional items
(who have already been assigned a discount on the site).
VIP client manager +380(67)198-50-40 Alexander.